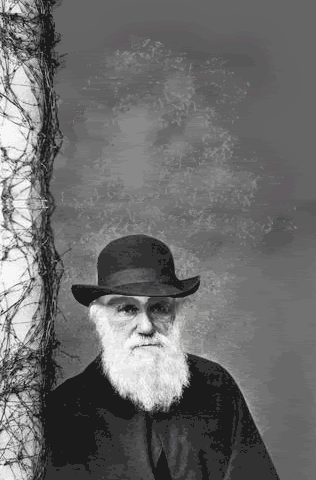 ---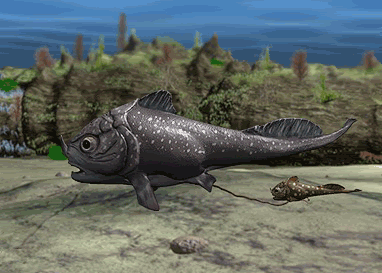 ---
Caption this
Bill Clinton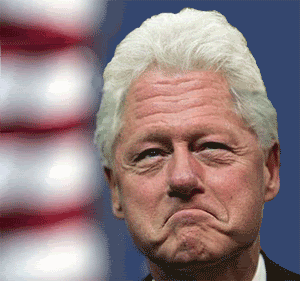 Couldn't make up my mind up about which portions of this
splendidly round face to rotate.
Therefore I made
---
The astounding originality of online commenters.
---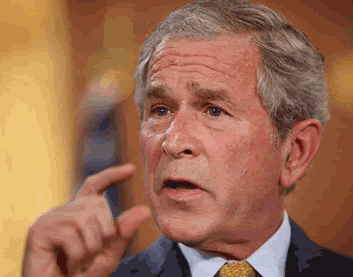 ---
International Space Station
This is the middle portion of what was basically a problem-solving dream with elements of betrayal, and impending danger. Freud would have had a field day with the earlier portion not shown here. But it also had its fun parts. I recall with crystal clarity the delight at discovering the decorated tree, my conversation with the lady with the vine weave, who in the dream was about middle-age, and the animals that were attracted to her decorated tree, faked out by the decorations, and completely out of context. I wanted her to show me how to attract animals and compel them to come so far out of character. She was quite unnatural. Once the dangerous animals showed up the whole thing disrupted and turned chaotic. The dream continued along these lines, the problem solving continued, but this was my favorite
part.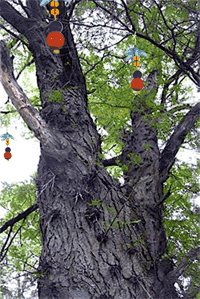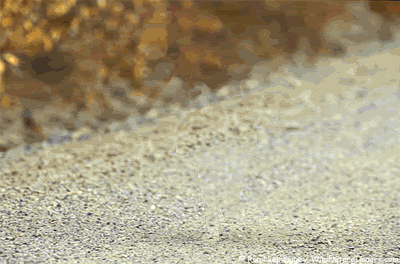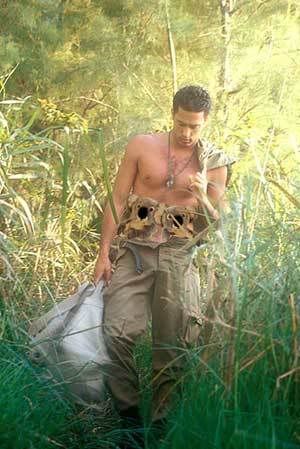 ---
Find my sweater, you loon!
Belgian sheepdogs are brilliant, as far as dogs go, but they're so goofy and playful I've found they make unreliable retrievers. Unless you happen to also have an actual retriever around for competition then they automatically become brilliant at that too for the duration. Top of the pack, in fact. Due to their grace in movement, pure poetry, I've had them actually out-retrieve retrievers, adroitly and gently present the object like a wrapped gift, then drop the whole idea of retrieving like a hot rock once the competition is gone. It's an attitude thing. I've had them stand over the retrieval object and look at me as if to say, "Really? This idiotic game again?" And that after already doing it with more grace than you ever imagined a dog could possess. The dogs are super responsive to commands, in fact they live to obey their handler, but they love messing with you. You wonder at times, just who's training whom?
---
Canada
I
I dreamt I went to Canada to check out somebody's tattoo, which is strange right there, but I have to admit it was an amazing tat and totally worth it. I was taken by the skill and artistry of the whole thing; a rose but instead of thorns it had barbed wire. The thing that made it so interesting to me was the white shadowing that separated the barbed wire from the skin color. Unusual for a tat. It was amazing. A lot more amazing than my picture here.
It turned out the tat was supposed to cover up somebody's scar, and it signaled the person had been in prison. It was a gang-related prison tattoo.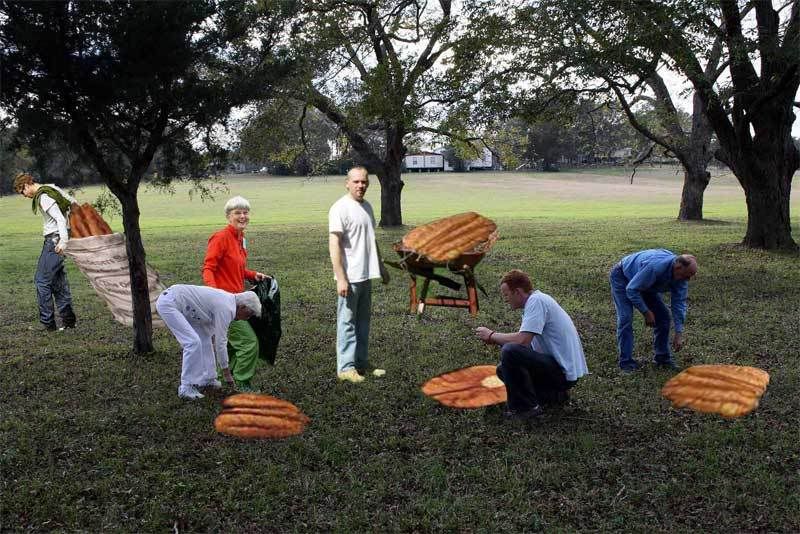 But then around the grounds outside of the Canadian prison were old pecan trees with the BIGGEST PECANS ON EARTH !!!!! And nobody really seemed all that interested in them or to mind me picking them up. I couldn't believe this national treasure was treated so indifferently. I was able to pick up as many as I wanted without being hassled. I convinced few other people they were worth picking up but they felt no sense of urgency whatever. I got the idea to make a pecan pie out of these pecans once I got back to the US.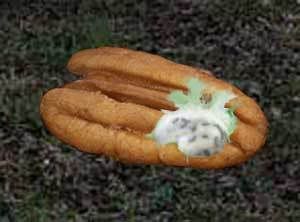 I went around collecting all the pecans I could get my hands around until I saw one with bird poop on it which grossed me out and put me off the idea of further collecting. At least I would have to be careful about bird poop and probably insects. But the idea about making a pecan pie was stuck in my mind, the whole time I was thinking, "The pie I intend to make is going to be AWESOME! " Which was puzzling because I don't much care for pecan pie. Way too much sugar. It's like 100% of molasses and brown sugar. Sets your teeth on edge.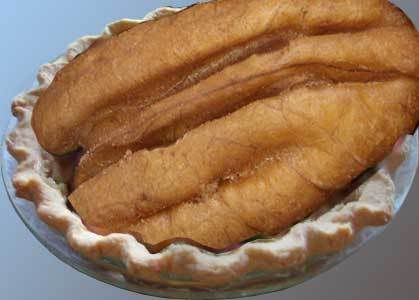 But I still wanted to make one just to take advantage of the giant pecans. So I got a whole van load of giant pecans, drove back to the US, and coerced the entire Building Department of the Federal Reserve Bank to help me unload the truck. It took a good deal of convincing because they didn't believe me at first but when they saw how big the pecans were, they gleefully unloaded the truck and I was the hero of the story.I felt like I had won the admiration of my peers by my pecan-collecting prowess, and my treasure-recognition ability. Then I woke up still with the strongest desire to make a pecan pie even though I still don't like them very much. Weird, innit?